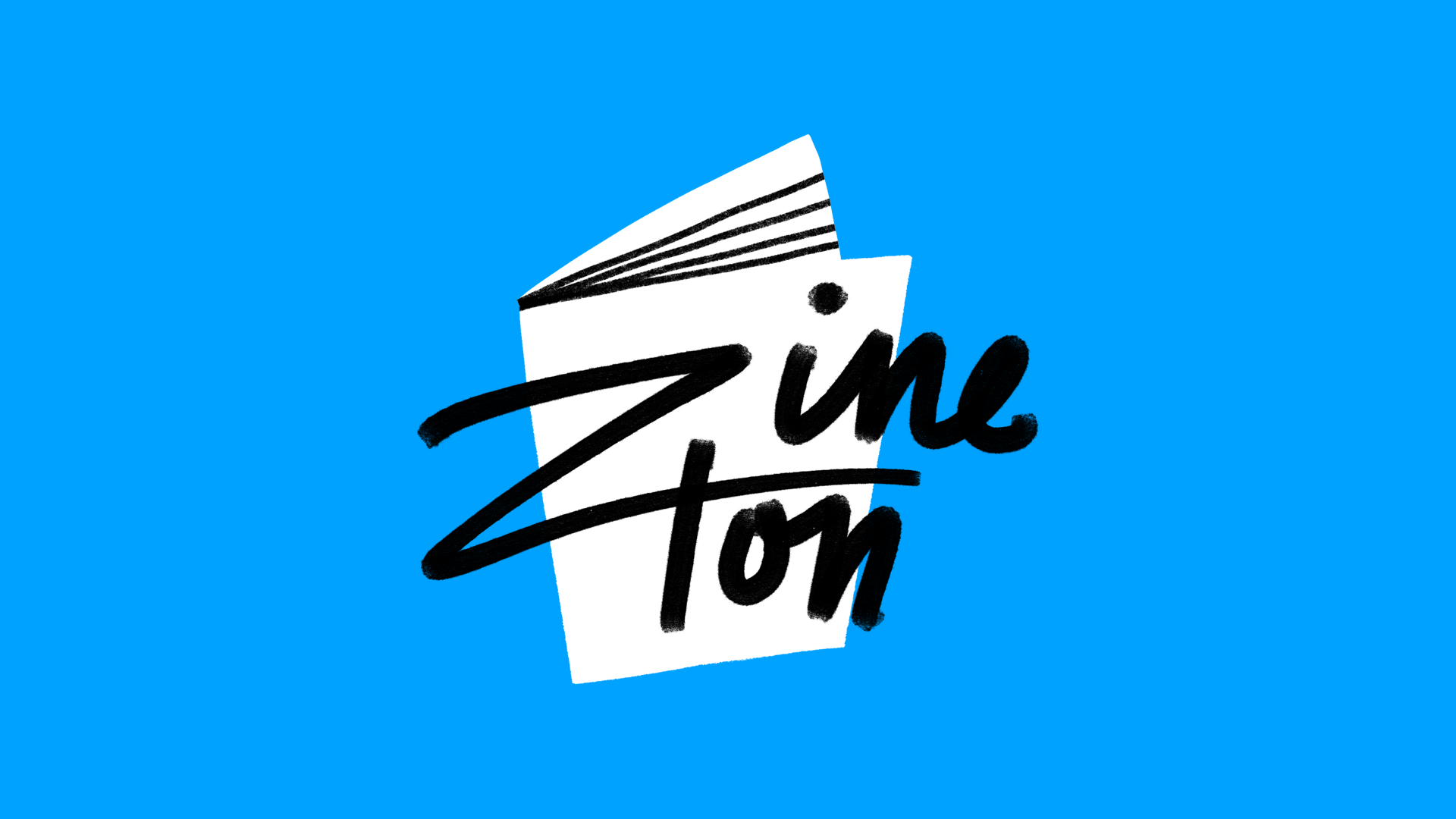 ZINETON ON LUOVA MARATON, JOSSA JUOKSEMISEN SIJAAN TEET YKSIN TAI YHDESSÄ YSTÄVIESI KANSSA ZINEN ALUSTA LOPPUUN YHDEN VIIKONLOPUN AIKANA.
VUODEN 2020 ZINETON HAASTEVIIKONLOPPU JÄRJESTETTIIN 18.-20.9.2020

Tapahtuman facebookeventin löydät täältä!

Haaste alkaa perjantaina 18.9.2020 klo 17, kun zineteemat arvotaan osallistujille. Haaste päättyy sunnuntaina 20.9.2020 klo 19 valmiiden zinejen palautukseen ja huipentuu perjantaina 2.10.2020 järjestettävään Zineton-gaalaan ja -näyttelyn avajaisiin Alakulttuurikeskus Loukossa Helsingissä, jossa juhlimme jokaista valmistunutta zineä sekä niiden tekijää. Avajaisissa arvo- ja armovaltainen Zineton-raati jakaa kunniamainintoja ansioituneille zineille.

Zineton ei ole kilpailu vaan haaste, jota ei voi hävitä tai voittaa. Jokainen valmis ja keskeneräinenkin zine ja sen tekijä on juhlan arvoinen.
ZINETON IS A CREATIVE MARATON, BUT INSTEAD OF RUNNING YOU'LL MAKE A ZINE FROM SCRATCH WITH YOUR FRIENDS OR BY YOURSELF DURING ONLY ONE WEEKEND.



ZINETON 2020 CHALLENGE WAS HELD OVER ONE WEEKEND FROM 18th TILL 20th OF SEPTEMBER.



Find the facebook event here!

The challenge weekend starts on Friday 5 pm when the zine themes for each participant or group are published and shared. The intense race ends on Sunday at 7 pm which is the deadline to send your zine to Zineton crew & jury. All the zines are presented at zineton.com, as well as in Zineton exhibition. The exhibition opening is taking place in Alakulttuurikeskus Loukko, Helsinki on October 2nd 2020. The prestigious and merciful jury will give honorary awards to the excellent zines – though it is not about winning or losing but participating.

Zineton is not a competition but a challenge. Every finished or unfinished zine is worth a party!

ZINETON 2020 ZINET LÖYTYVÄT TEEMA-KATEGORIOITTAIN ALTA!
Below you'll find all the zine themes and the beautiful zines!